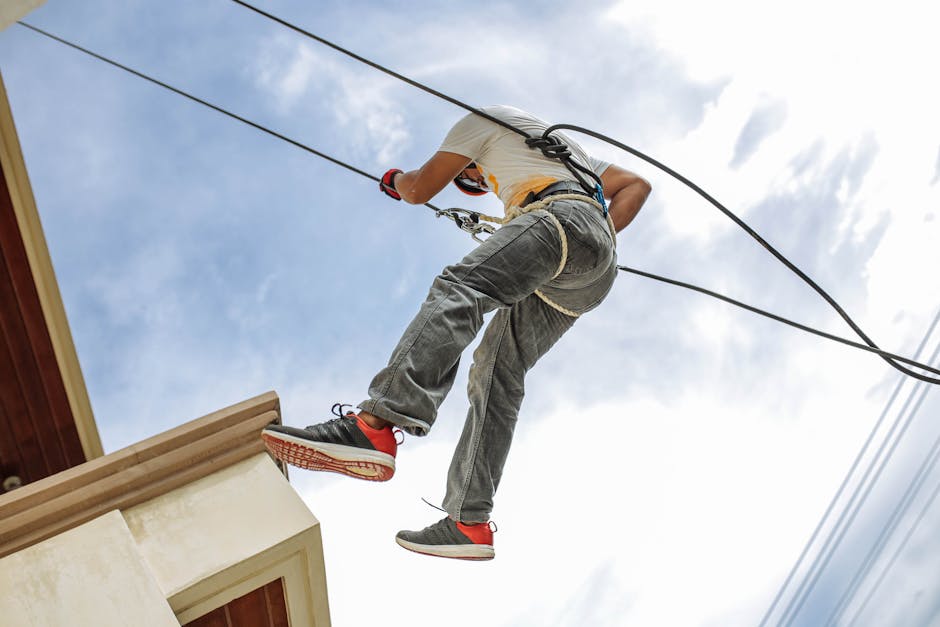 Everything You Need to Know About Fall Safety Harnesses with Lanyards
A lot of things can happen to workers in the workplace no matter what industry it belongs to. The Occupational Safety and Health Agency, known as OSHA, for instance, has come up with strict requirements when it comes to protecting workers from accidents at work. An example will be the use of a safety harness with lanyard for people who are involved in jobs that required being off ground at least 4 to 5 feet. Using these kinds of equipment is most common for people who are working in the construction industry and those who have jobs needing them to be high in the air regularly. Aside from preventing serious injury, these safety lanyards and harnesses are known to have helped save a lot of lives of people who are working in their respective industries.
Safety harnesses come in different types. When it comes to harnesses that are meant to protect you from hurting yourself from a fall, they come with three various parts. You have the harness, the lanyard, and then the anchor point. With safety harnesses, you can select from four classes, depending on your current safety needs as a worker. The first type of harness is most commonly used for those workers who only require a small amount of support. For these workers, there is not a lot of falling risk that they will go through. To be safe than sorry, using this safety harness with lanyard is still a must.
When it comes to the second class of safety harness, you will notice that it has a chest device. When you get this device, your entire upper body will be properly secured as a worker. Wearing this harness is most common for those who need to be lowered into any kind of enclosure or a building and then be removed using a low speed. For the third class of safety harness, you can refer to it as a full body safety harness. As the name entails, this kind of harness comes with straps for the lower and the upper torso of the worker. This is often used to help protect workers who are at risk of falling from serious heights 25 feet or higher. The last class of safety harness, meanwhile, is akin to the first one. It comes with belts that are the same as the first one. However, they are intended for protecting workers who work in more difficult work places. The use of this type of harness is also very much common for workers whose jobs require them to be lowered into unsafe worksites.
Safety lanyards are always a given when you talk about fall safety harnesses. These ropes are what is used to connect the harness and the anchor point. You can expect the use of varying materials for these lanyards. Each material comes with a certain degree of flexibility and strength. The kind of safety harness with lanyard that you choose will once again depend on the kind of job you are doing.
5 Takeaways That I Learned About